[全球限量版首发预订中]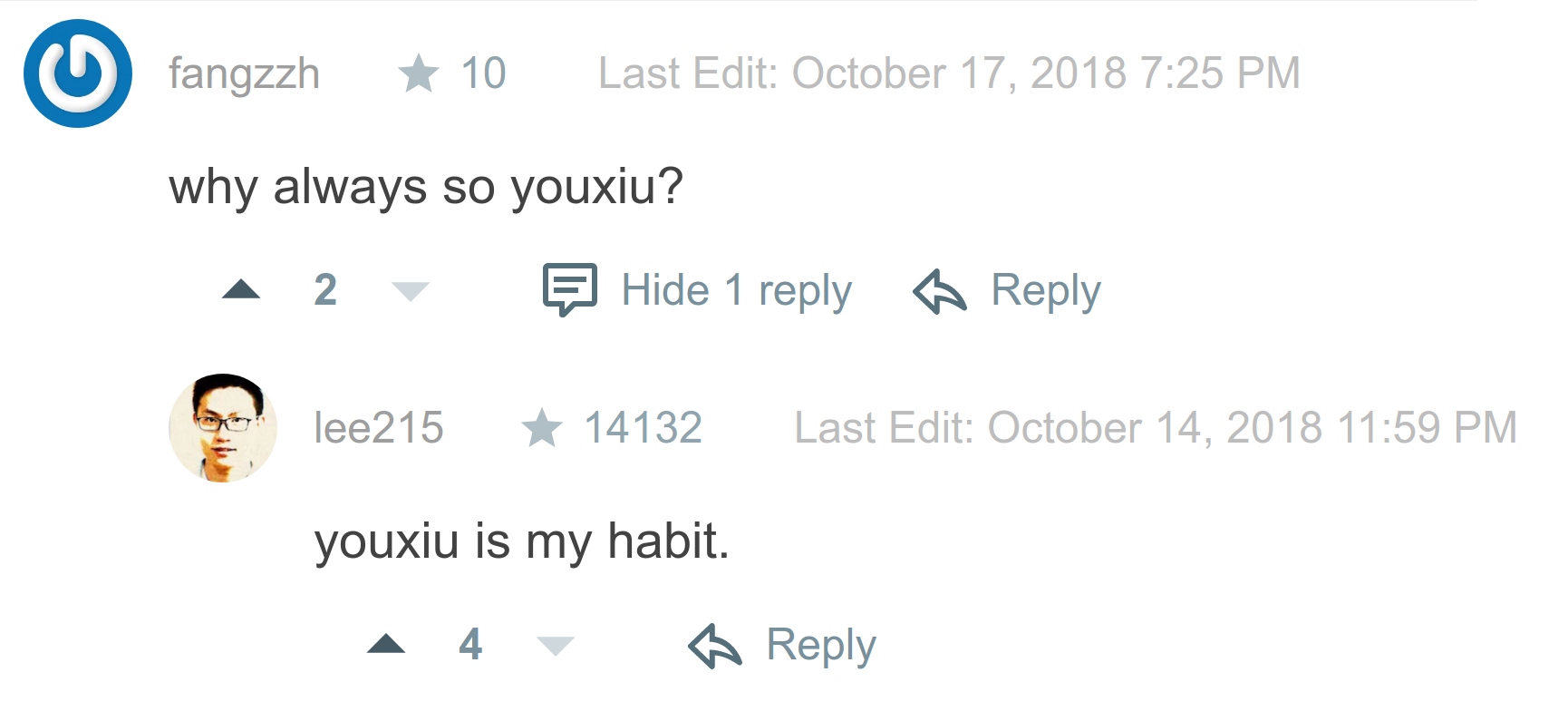 2019 Hot Sale Mens T-Shirt Fashion Design Short Sleeves Boosting Coding Ability Maximum Crashing All Alogrithm Problems with the Incredible YOUXIU Force Injected
#1 Best Sellerin Coding Equipments
Only 0 left in stock.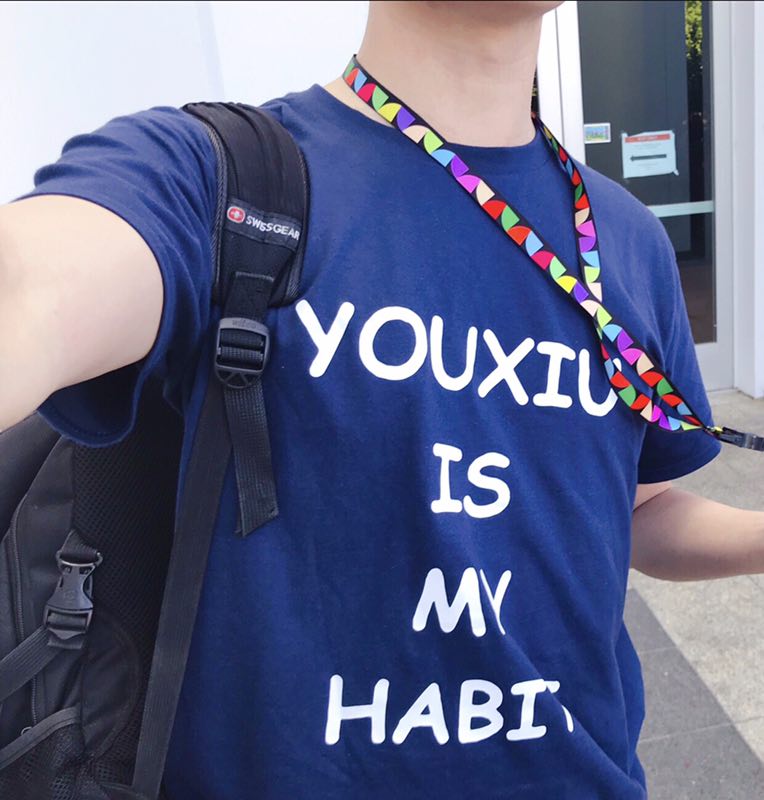 Customer Review:
★★★★★ Really helpful!
Verified Purchase (anonymous buyer):
Amazing! I passed Google interviews wearing this magic tee and the interviewer could not even believe his eyes when I personally wrote down Red-Black Tree in 5 minutes! I know it was the mysterious power of YOUXIU that guided me towards to the top of WISDOM PEAK!
Now I've got FIVE streak AKs in the most recent LeetCode contests, which was a mission impossible for me if I had not ordered this "armor". If you want to smash face in your cunning interviwer, you must own one! Or maybe TWO just in case it happens in your laundry while you get an unanticipated phone screen call.